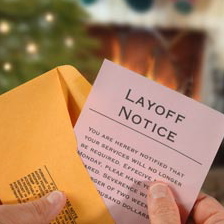 The situation:
Things have been slow for a year. Next year isn't looking any better. Not that this is a unique experience. The company is generally fine, but with everything on a downward trend we want to stay healthy financially.
My budget is about 98% people. The other 2% was examined closely last year, and while I was able to take out another couple of tenths, it just wasn't going to cut it.
My team doesn't have performance issues to speak of, so there is no easy out.
I've made my decision and acted on it. A challenging part of my job, but maybe the least enjoyable.
For those of you in my position how do you choose what to do?
This entry was posted by
wayne
and filed under
Management
.